At Gavin Dale Design our specialty and passion is contemporary hot climate home designs.
I love designing houses that work for hot climates. With my background as an energy assessor for home building design and a personal passion for solar passive homes, it is my mission to help my clients create their dream homes that are superior in thermal efficiencies.
Growing up and living in an arid zone and challenging hot climate I am all too aware of the issues around hot climate home design…
Like many arid regions throughout Australia, the tough relentless summers are typically followed by some bitingly cold winters as well!
Designing for these "double edged sword" regions is an interesting challenge that requires thoughtful and smart house design plus an in-depth considered approach to the local landscape.
Understanding the essence of the landscape is only part of the solution. Gaining an appreciation of the people that will inhabit each particular environment completes the tapestry to design a home that not only functions environmentally, but also pragmatically for day-to-day living.
The end result is always the most prestigious yet totally comfortable houses that work in hot and dry climates.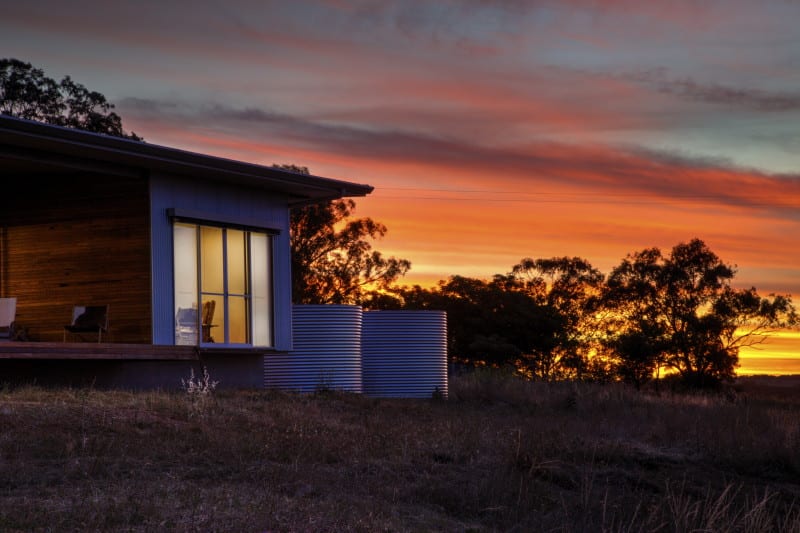 We pride ourselves on our site-specific designs which are so important when designing hot climate thermally efficient homes, so once we have done an initial phone consultation to discuss your needs and situation we can visit your site or home anywhere from the Central West NSW out to Hinterlands Northern NSW & QLD.
Contact me for your initial home design consultation on 0420 295 886