In the Central West of NSW, insulate, insulate and add as much thermal mass as you can….
Watch this great project as it develops into another amazing contemporary country home.
This is the first rammed earth tapered granite blade wall to be constructed.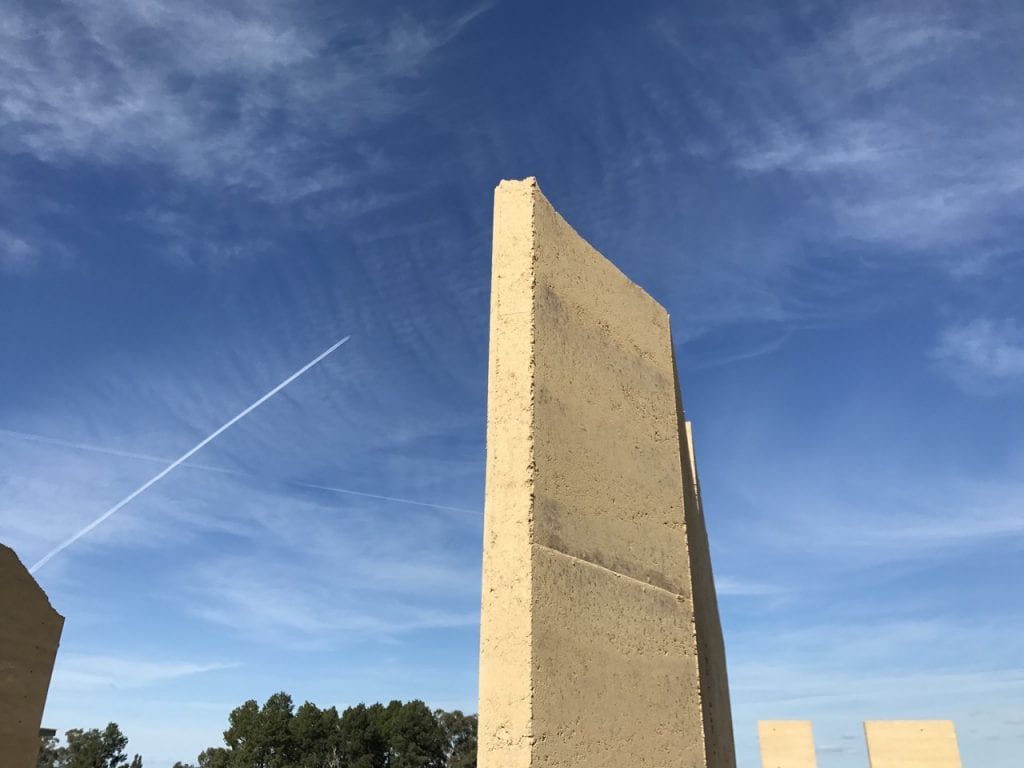 Wall Frames!
Employing the strength and durability (and completely recyclable!) a fully welded steel stud frame, this home is built to last.
Speaking of recycling… we cannot wait to see the old wharf timber (300mm x 200mm) waiting patiently to be installed as a header beam to the kids bedrooms…
Stay tuned – we're just getting warmed up…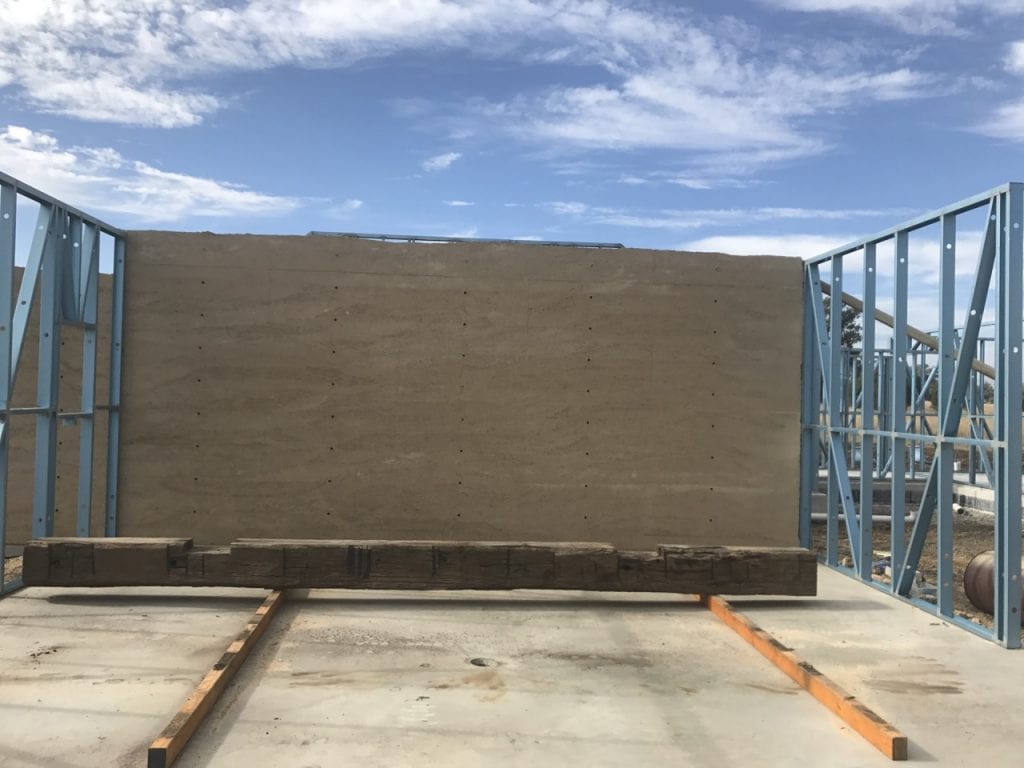 Ascending truncated trusses provide a vanishing point for your eye.
As one enters the living space, the splayed ceiling converges off in the distant sky.
A very unique roof that Custom Steel Frames fabricated beautifully and Orth Building have constructed flawlessly.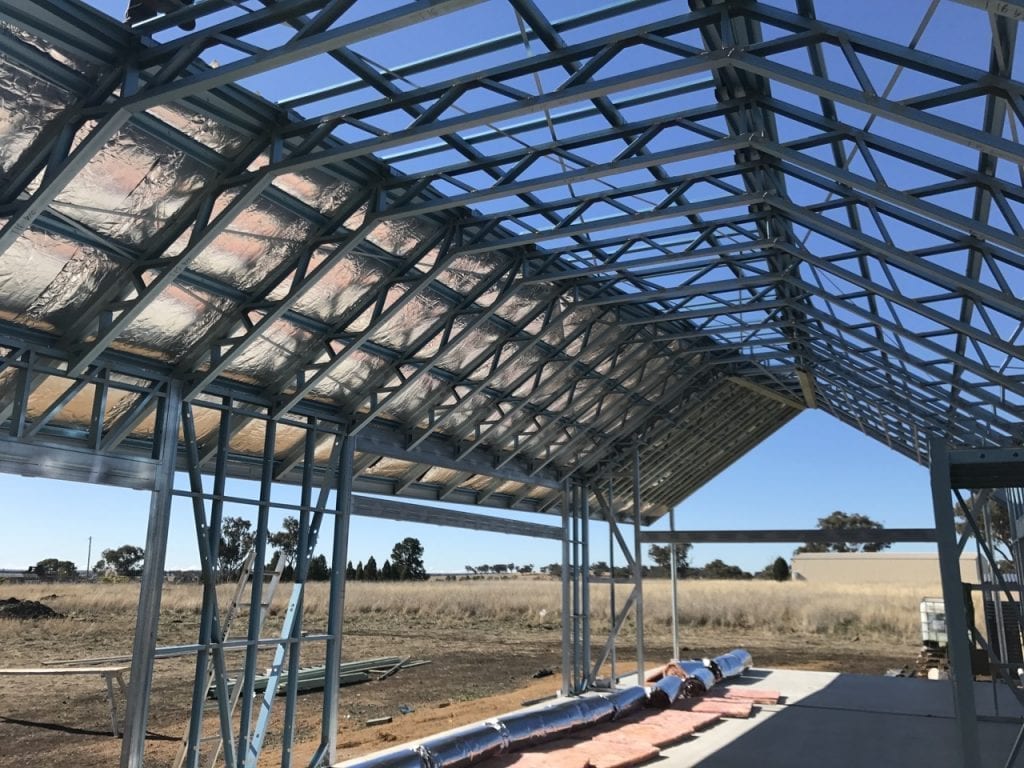 Cladding!
Australian native Radial Sawn Silver Top Ash hardwood is a great sustainable and, stunning way of finishing off walls.
The warmth and natural beauty is very hard to go past. Positioned adjacent to the rammed earth blade walls, the rich texture of this home is beginning to come to the fore.